If you want a card on TCGPlayer, but don't want to burn a hole in your wallet, tcgSniper can help you find a good deal as soon as prices drop. With tcgSniper, you can create price alerts for any TCGPlayer.com product, including Magic: The Gathering, Pokemon, and Yu-gi-oh! cards.
Don't have a tcgSniper.com account? No worries. Sign up for free.
Step 1: Copy the URL
First, you'll need to find the TCGPlayer listing for the card you want. Once you're there, copy the URL to your clipboard.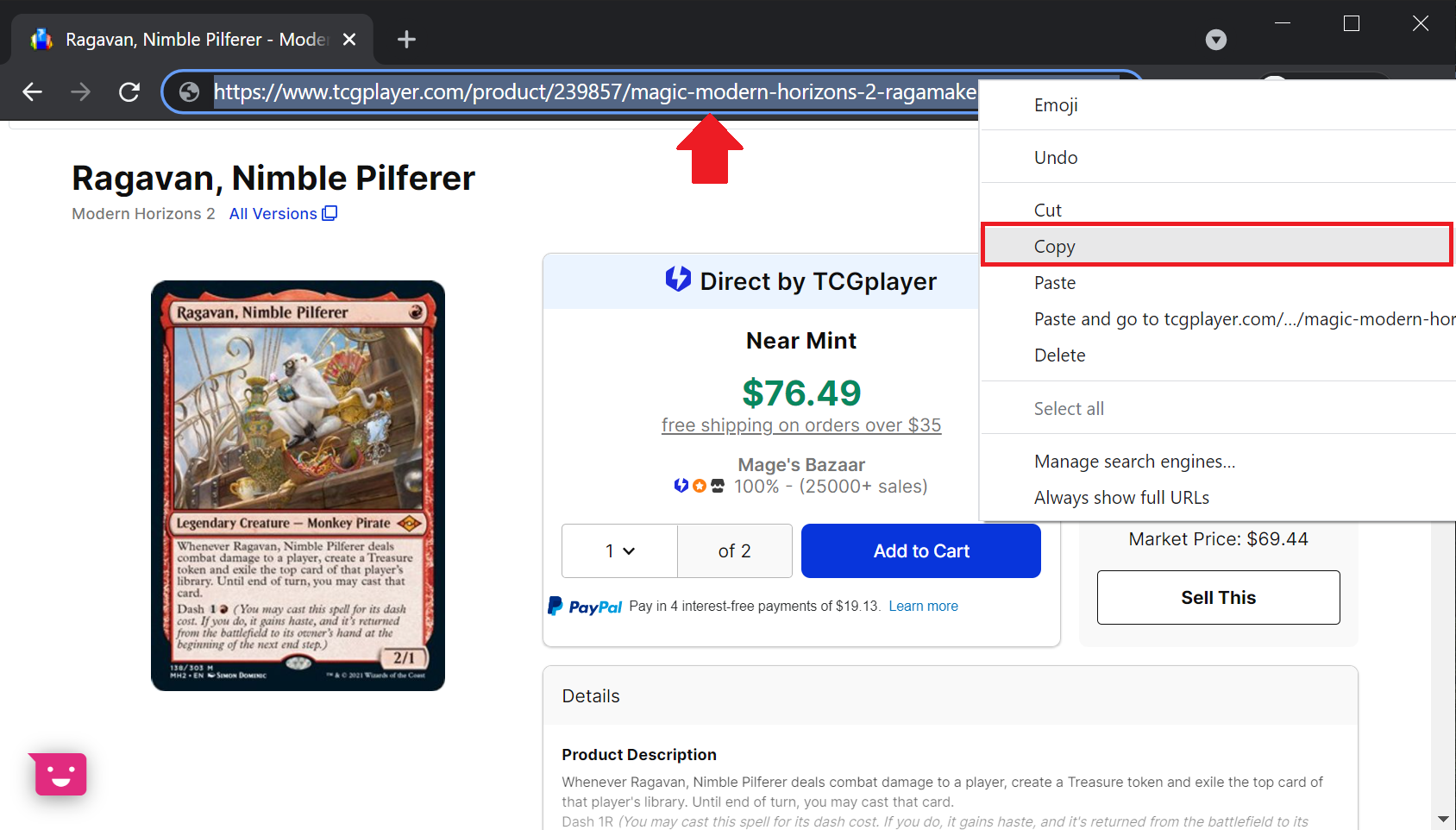 Step 2: Import your card
Next, log in to your tcgSniper.com account, navigate to "Create Alert" and import your card using the copied URL.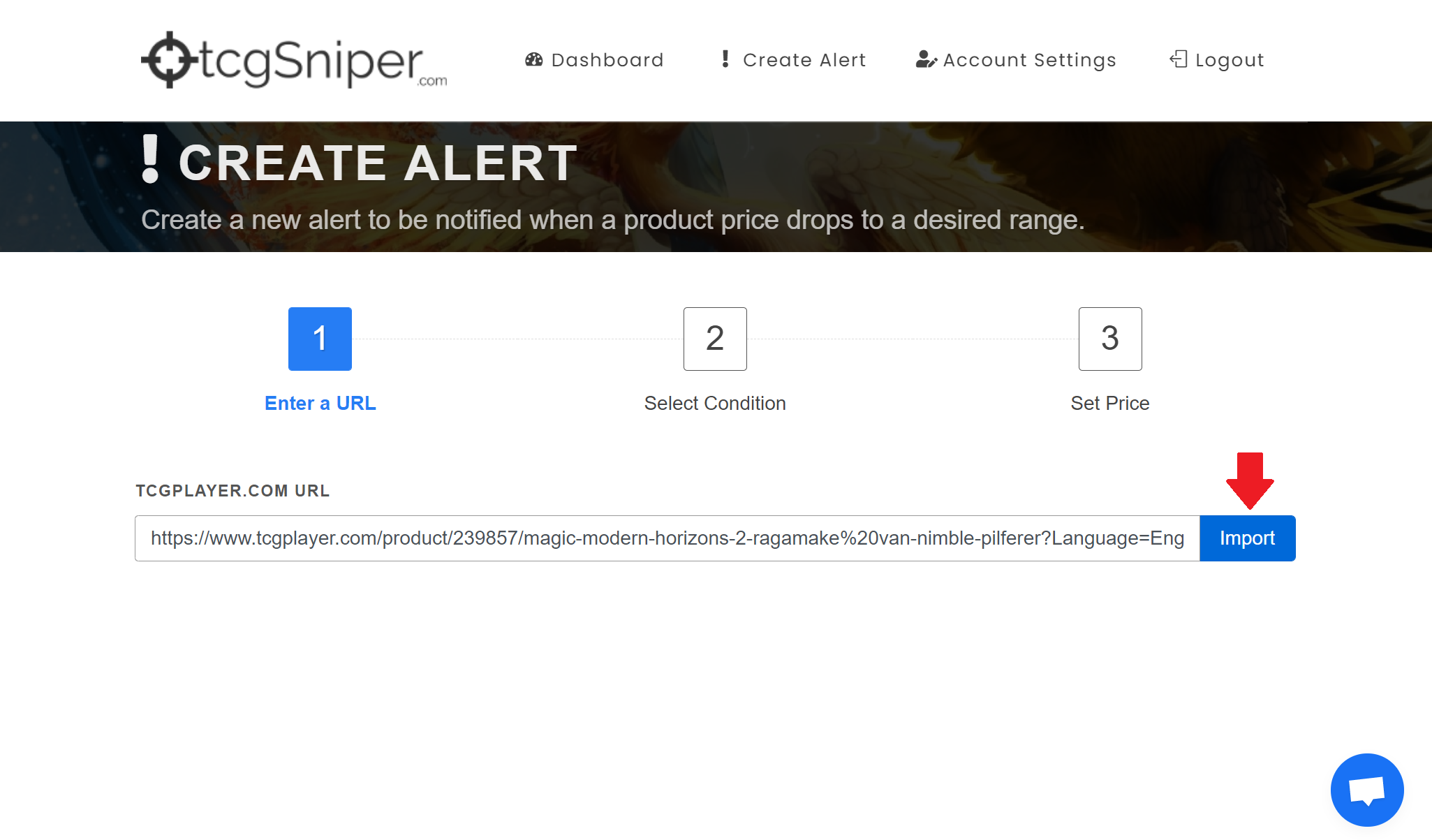 Step 3: Select Conditions
Select which conditions you would like to receive an alert for.
Looking for multi-language support? They will appear in the conditions dropdown too.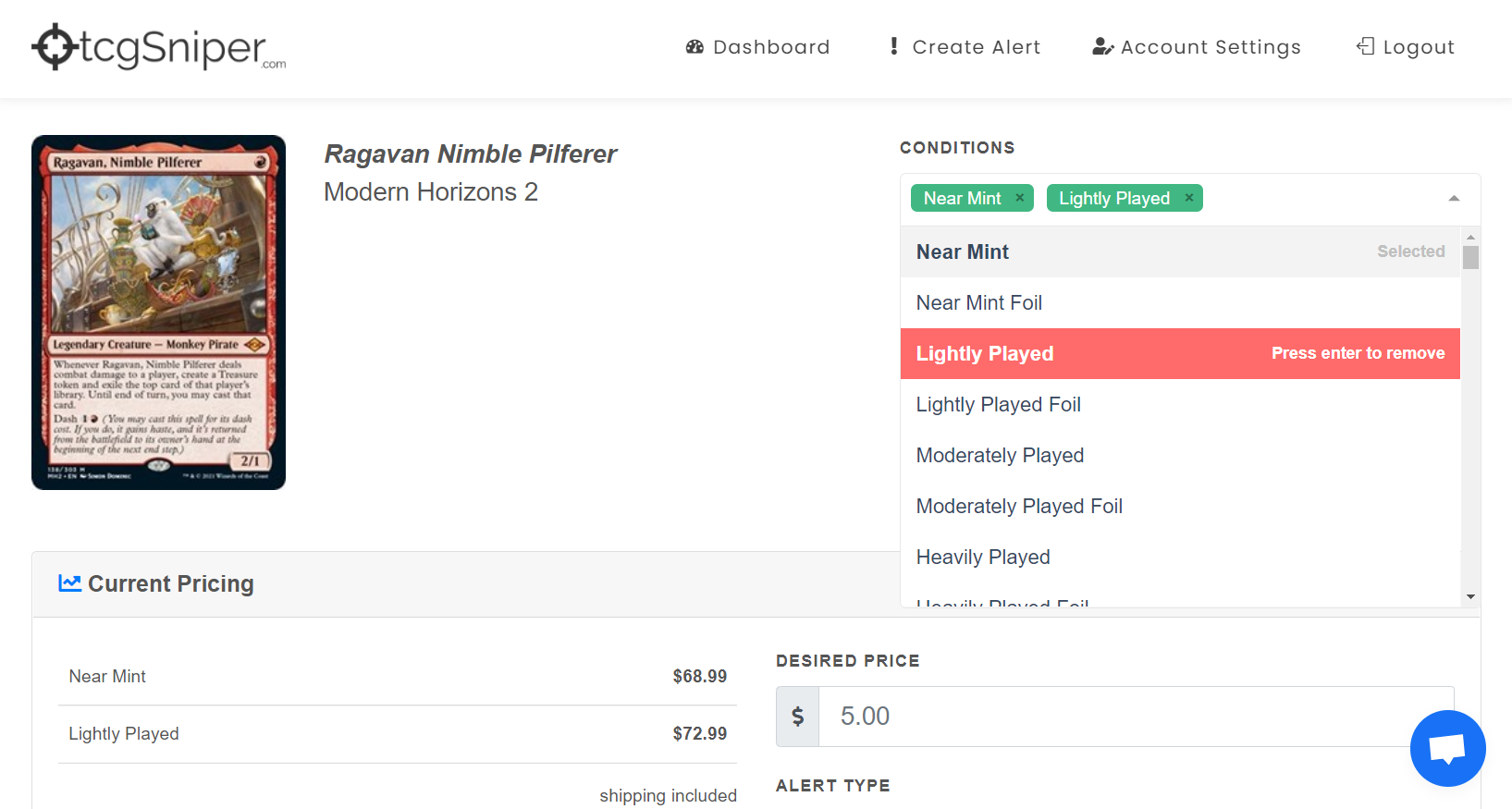 Step 4: Set the desired price
By default, the alert type is set to Price drop. Input your desired price and save. tcgSniper will continuously for price updates and send an alert as soon as the price drops.
Conclusion
With tcgSniper, you can receive an alert as soon as prices drop on TCGPlayer in three easy steps. Once the alert is set, tcgSniper will watch prices and send you an email once the desired price is reached. Additionally, Plus users have the option to receive their alerts via SMS/text message and Discord.
Try Plus risk-free for 30 days and receive priority SMS/text message and Discord alerts